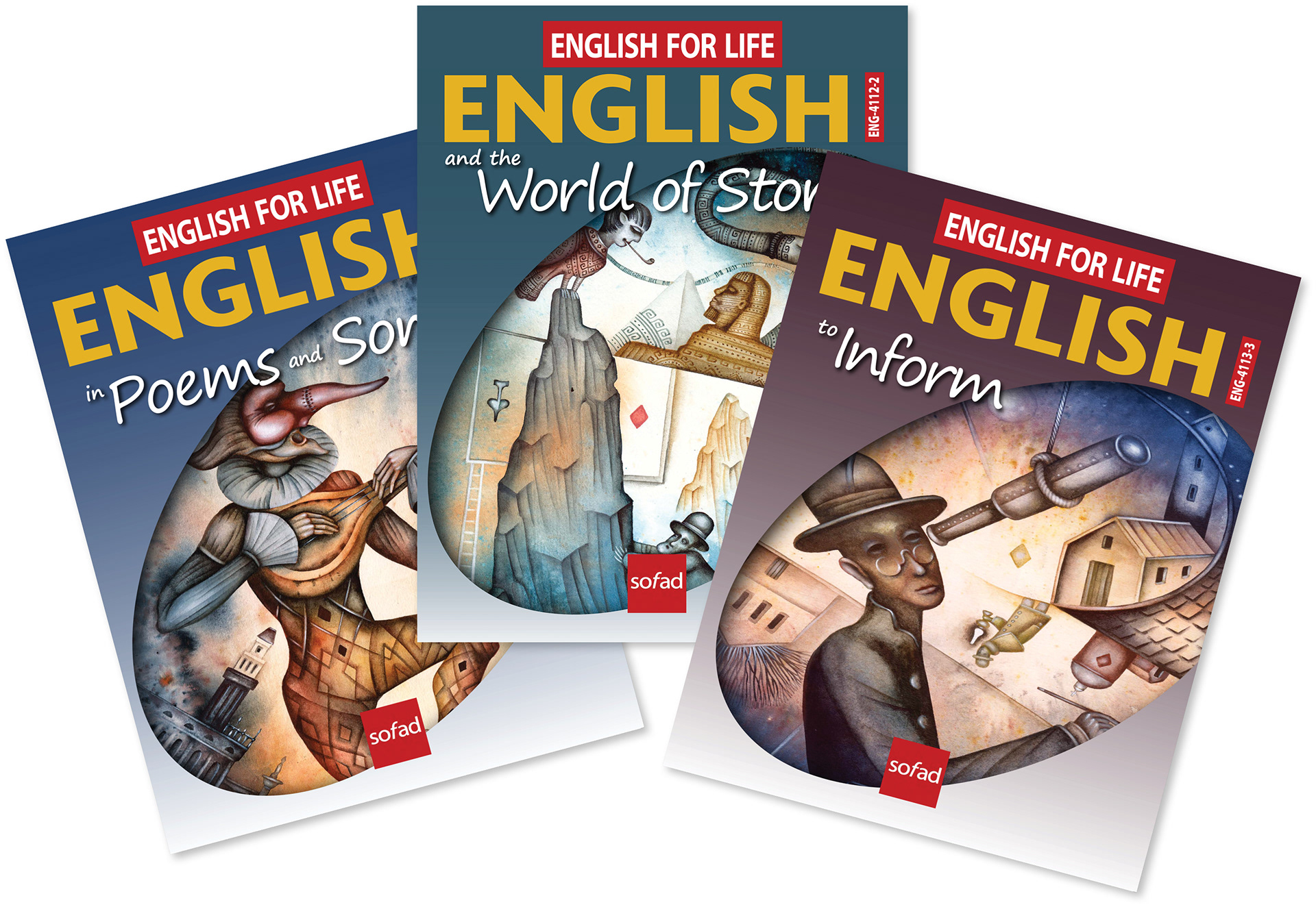 English For Life

is the most recent series that I worked on in the English stream at SOFAD. The parameters of this project were a little tighter as I had to make it work with other workbooks in the English stream that I had not designed. Everything on these pages is fixed in line, so that going forward, if anyone has to change some text, or add or remove any items, every element will remain with its corresponding text. Nothing will flow without bringing its visual along. 
I worked on this with Michael Rutka, another fabulous project manager at SOFAD. He was great at managing the fine points of this series and keeping me up to speed on where the project was on his end as we went through revisions and a changeover of company ownership. 
"Robin Patterson has worked with me on the graphic design and layout of a dozen or so educational workbooks. She is timely in her delivery of the files, and makes important contributions to the look and feel of the workbooks by suggesting layout features, or by the addition of images and content. Robin also has a keen eye, and when she sees a possible problem with the content or the text, she points it out and makes suggestions for improvement. I highly recommend her."
~ Michael Rutka - Project Manager, English Language Arts and English as a Second Language - Societé de formation à distance des commissions scolaires de Quebec (SOFAD) ~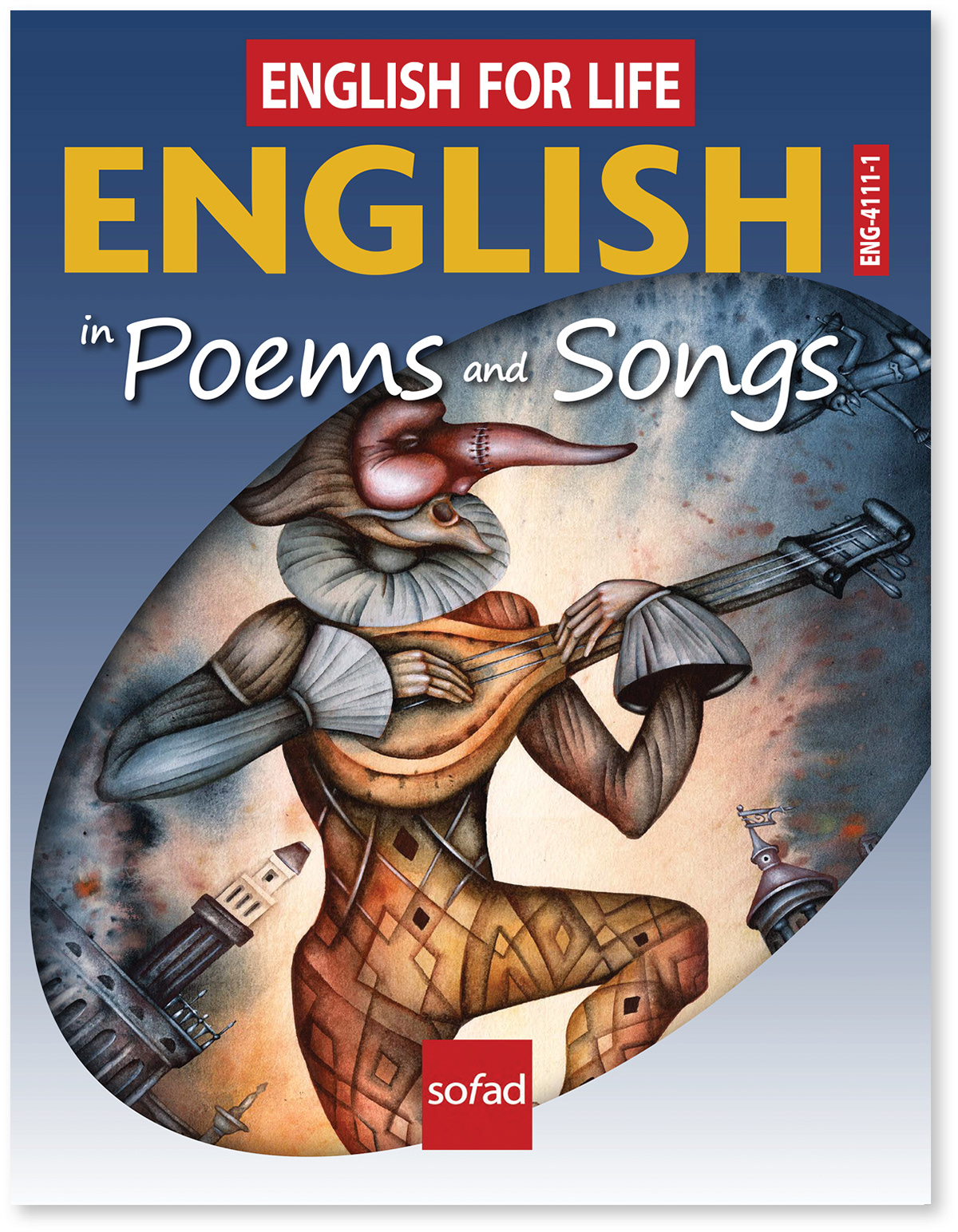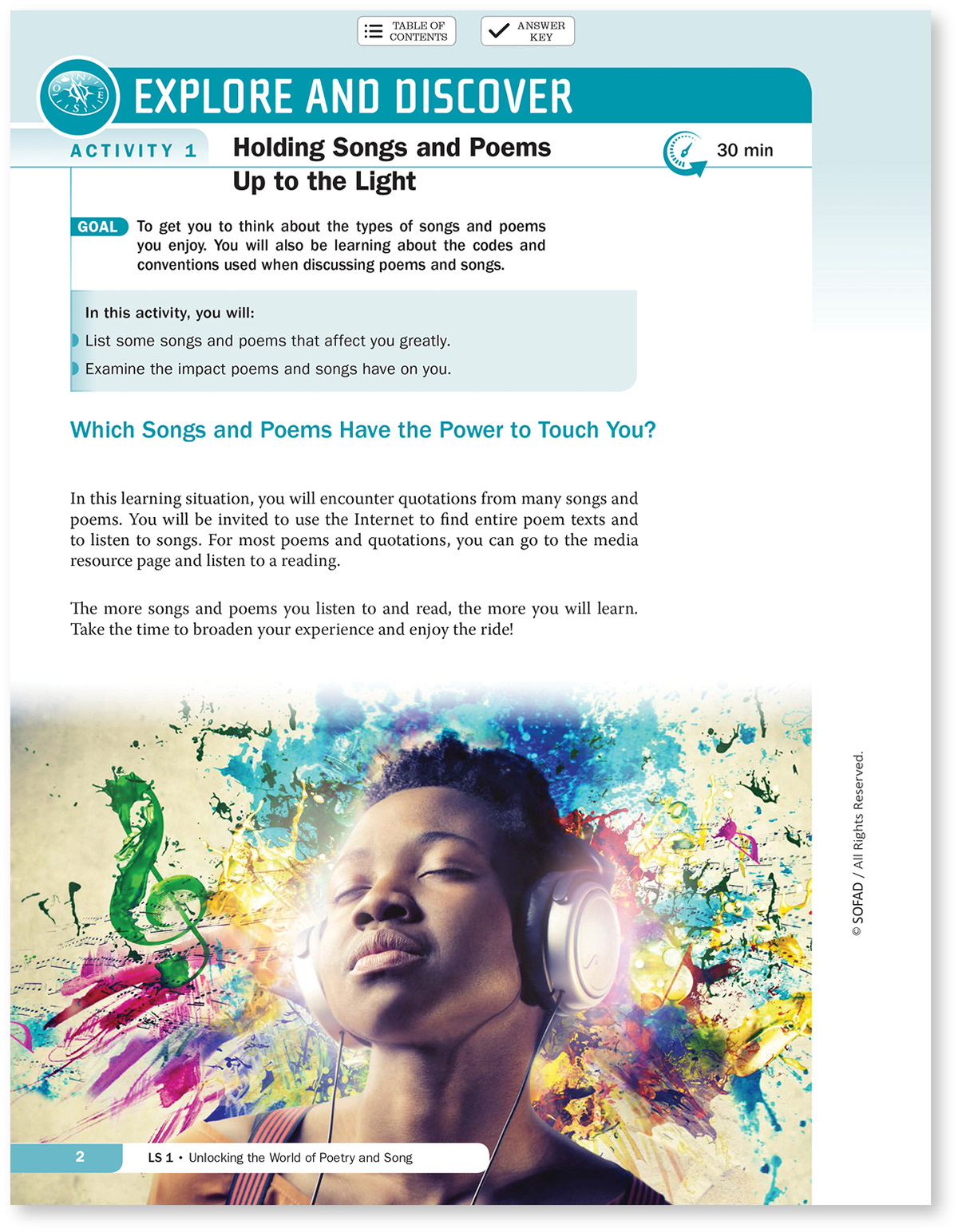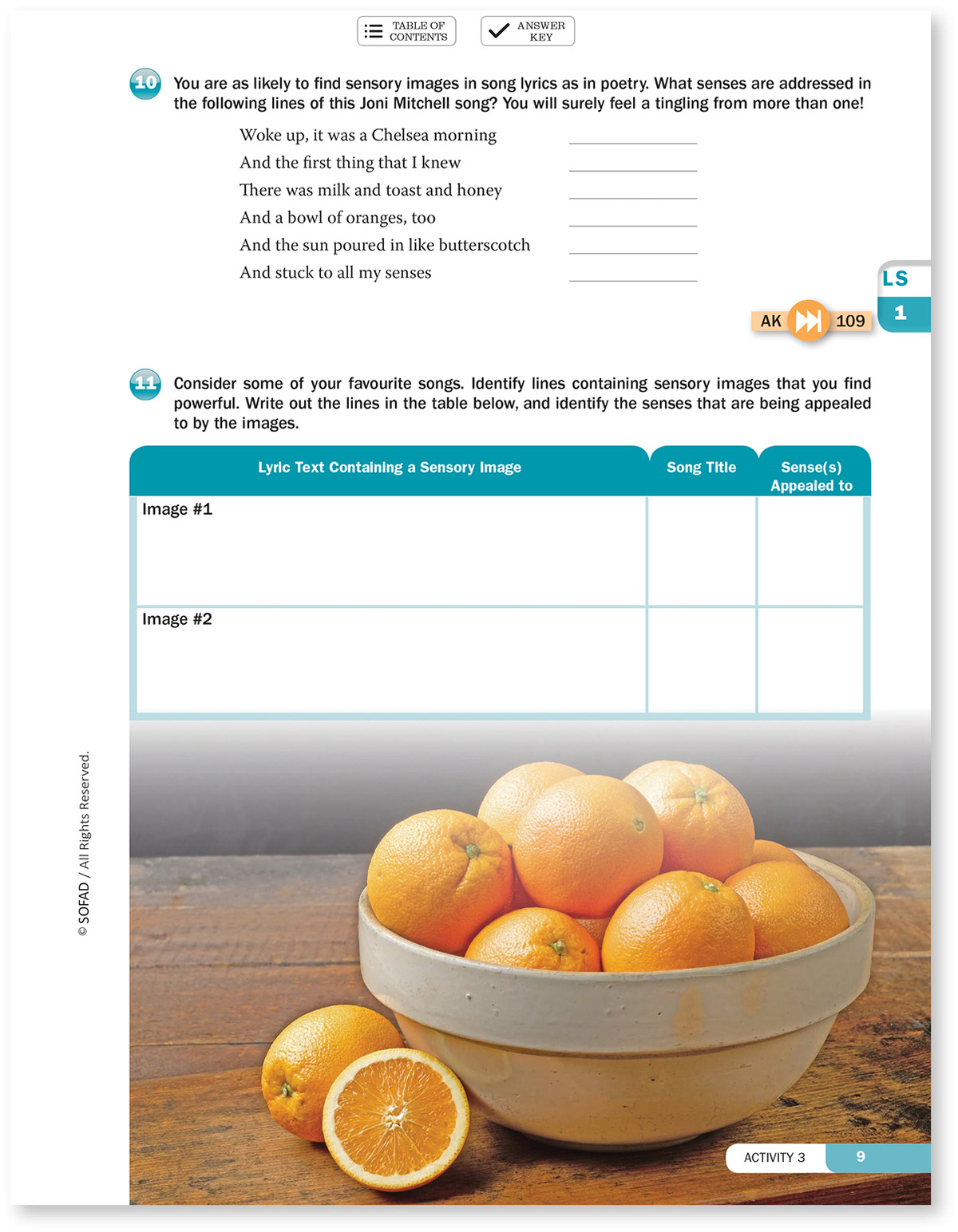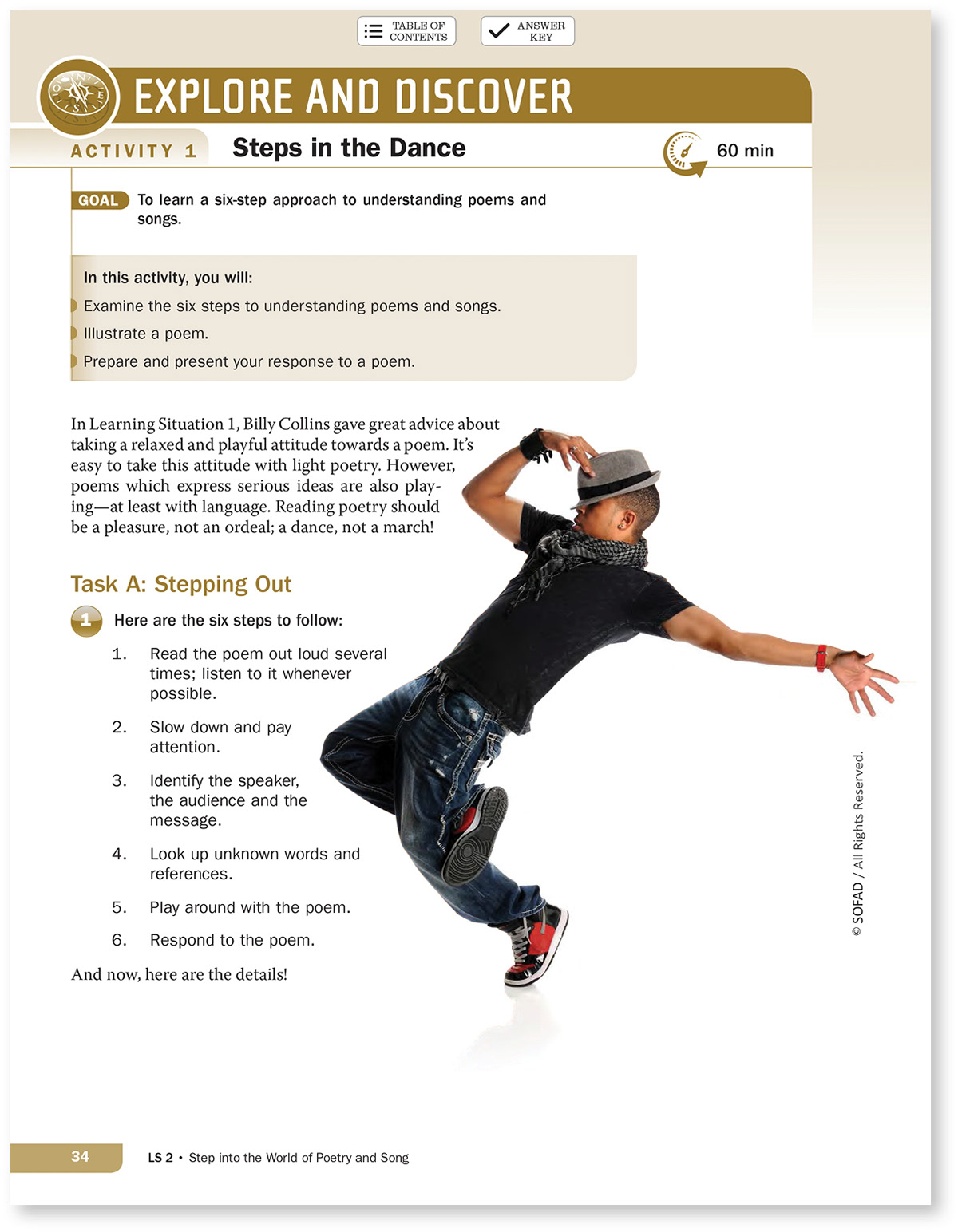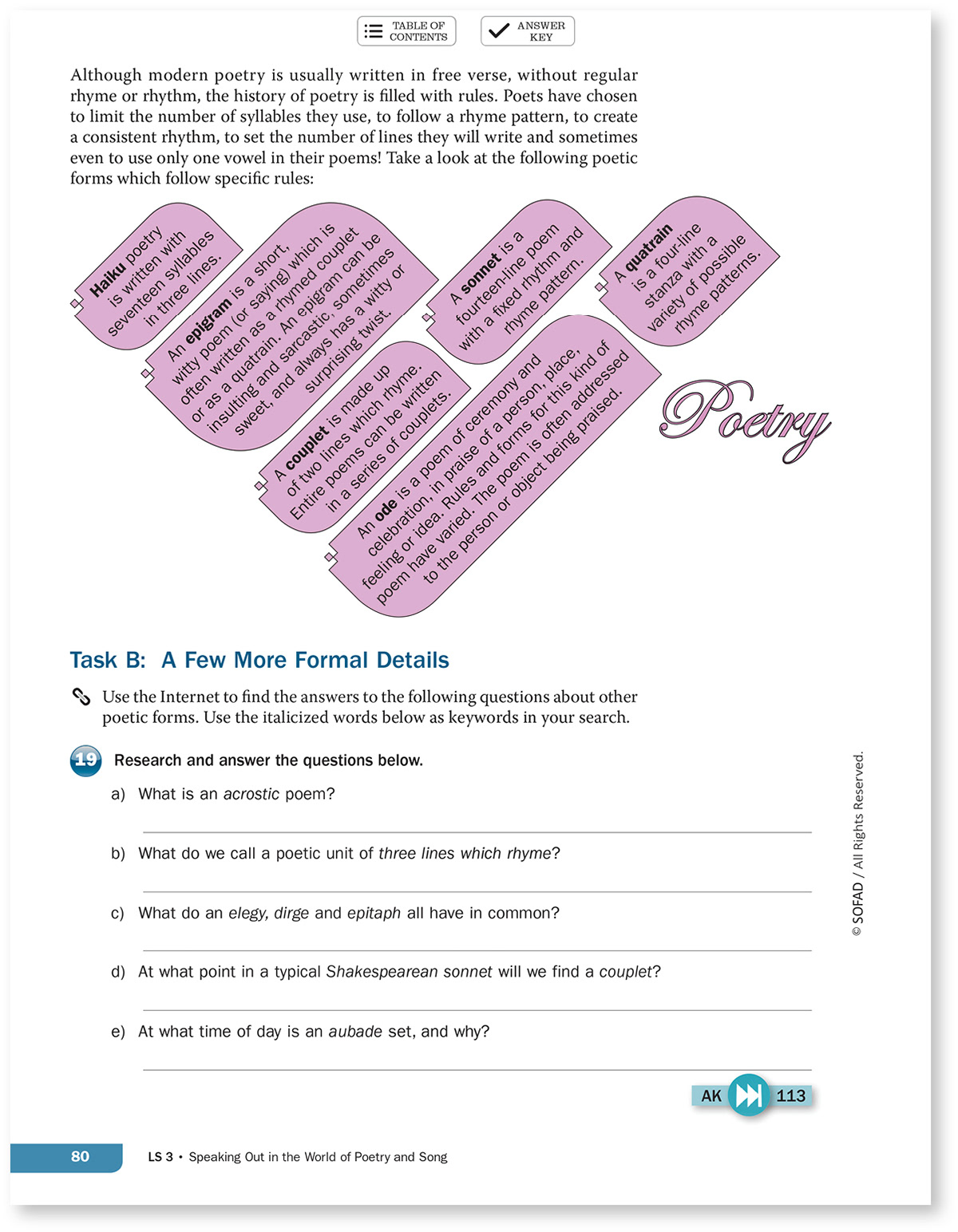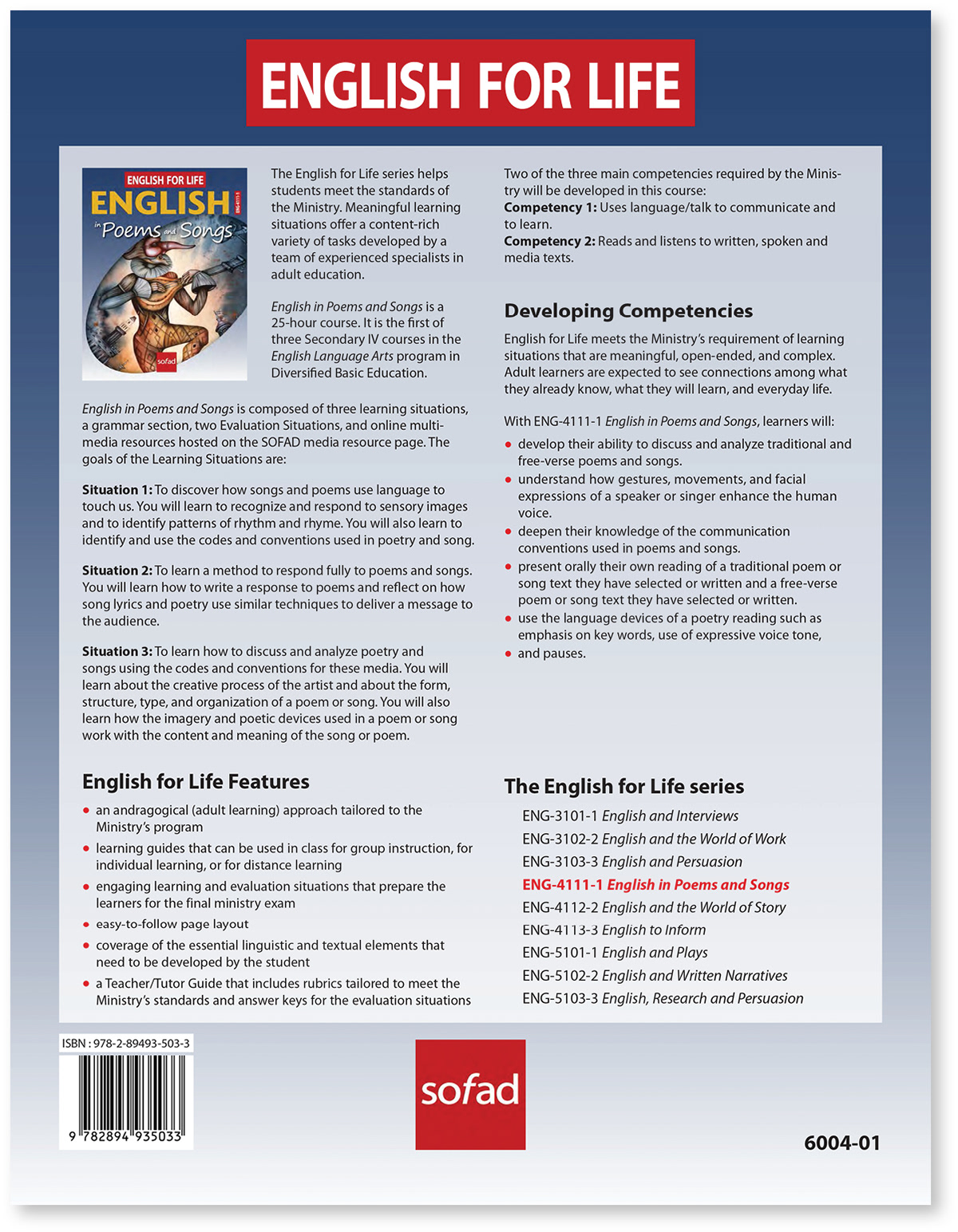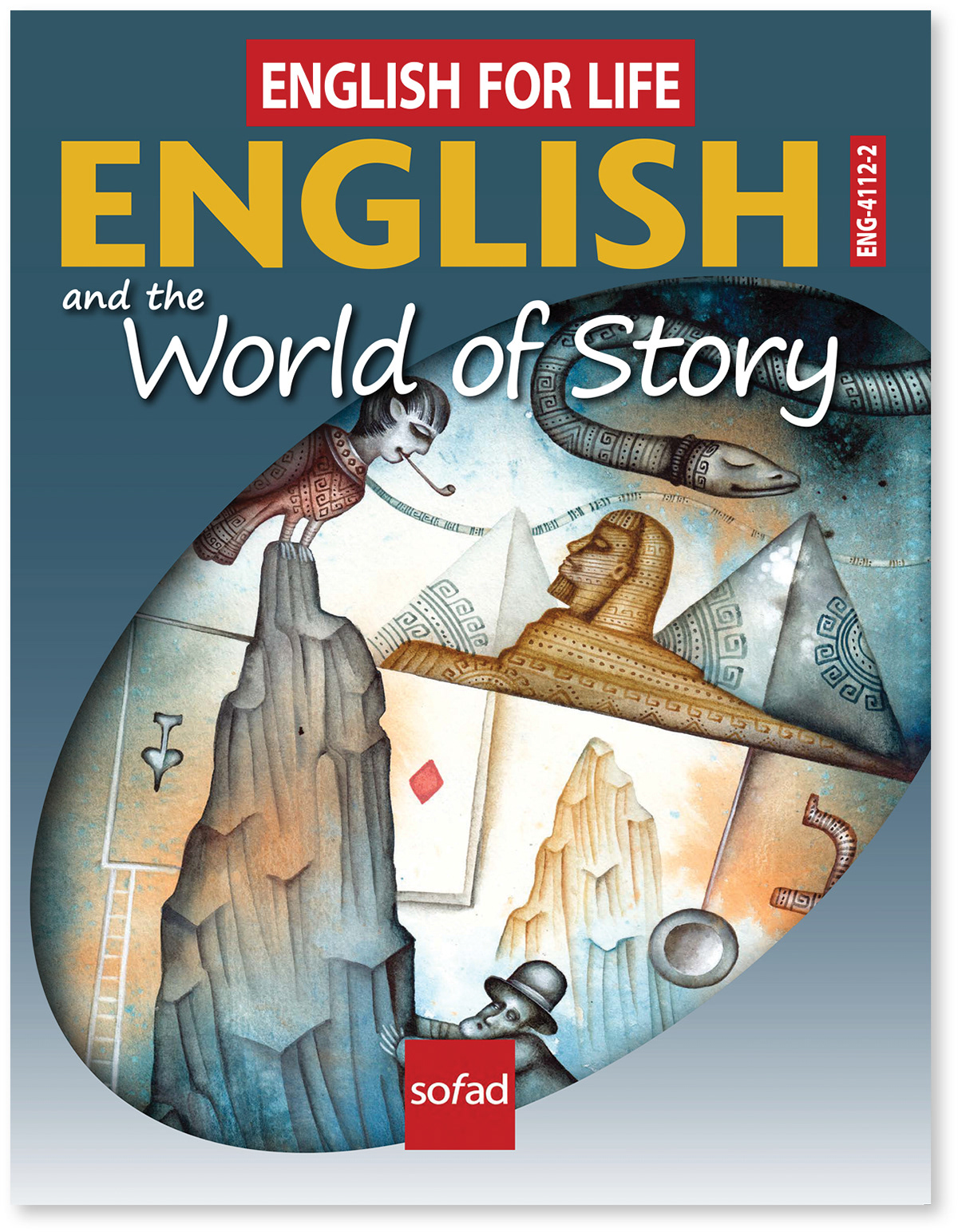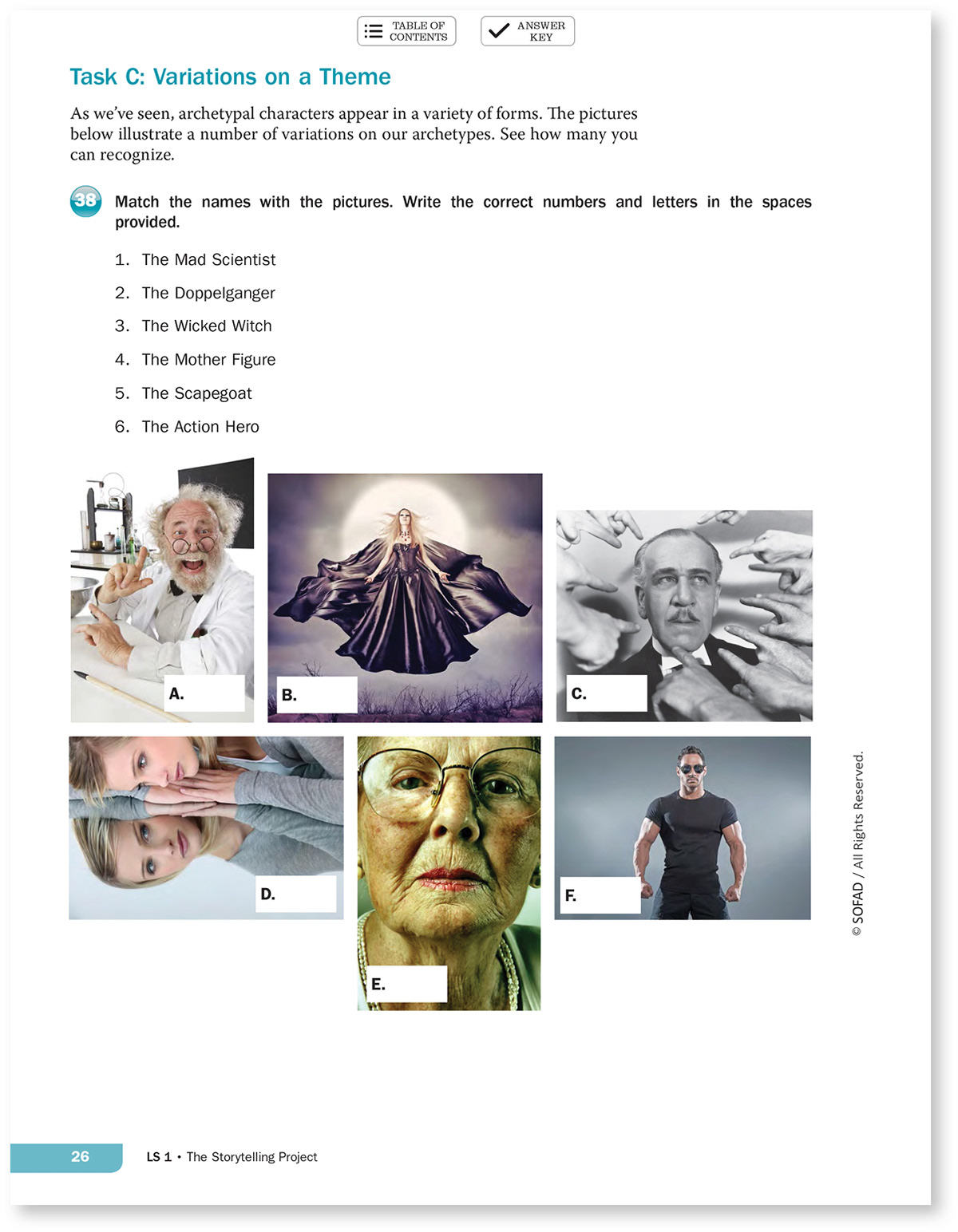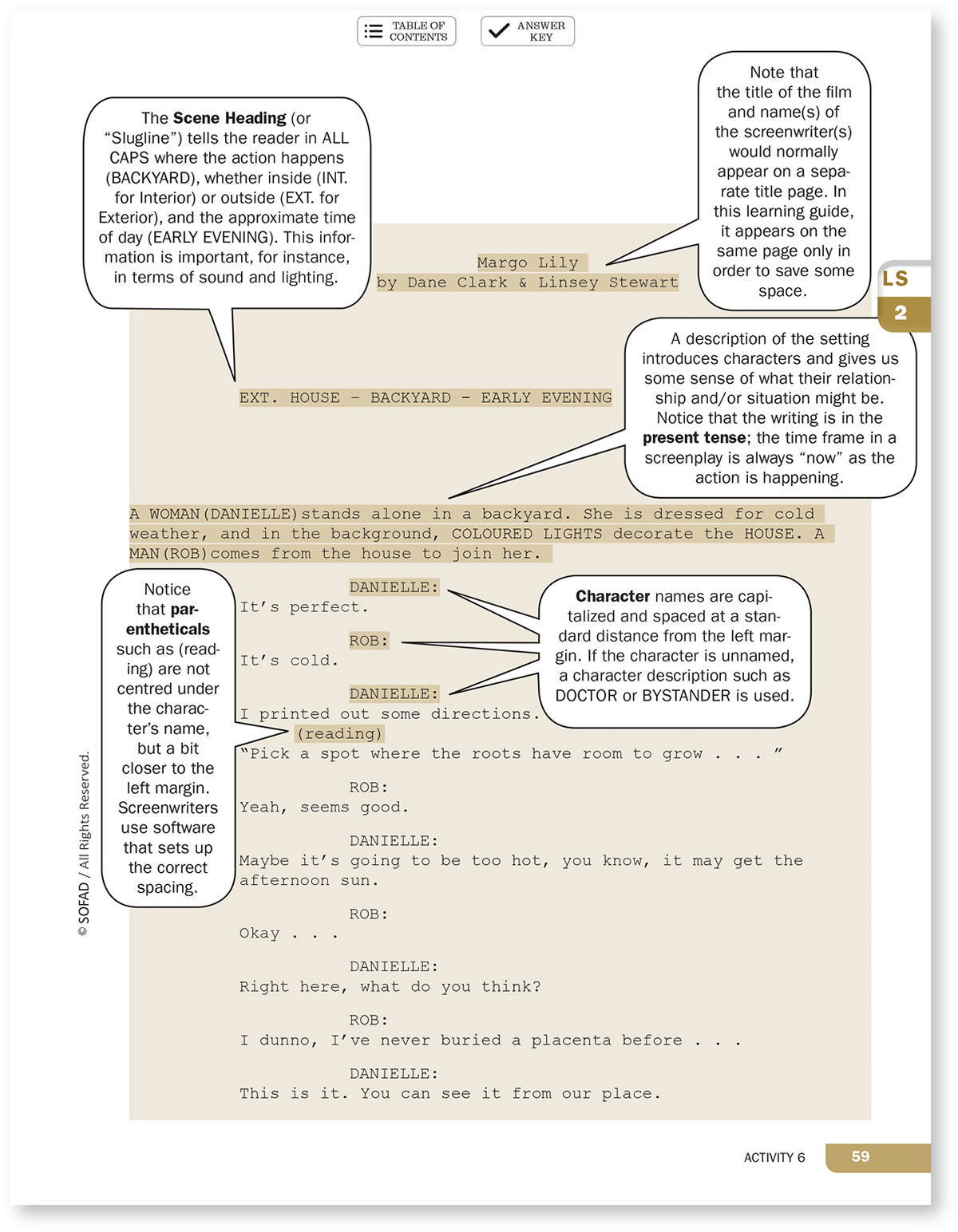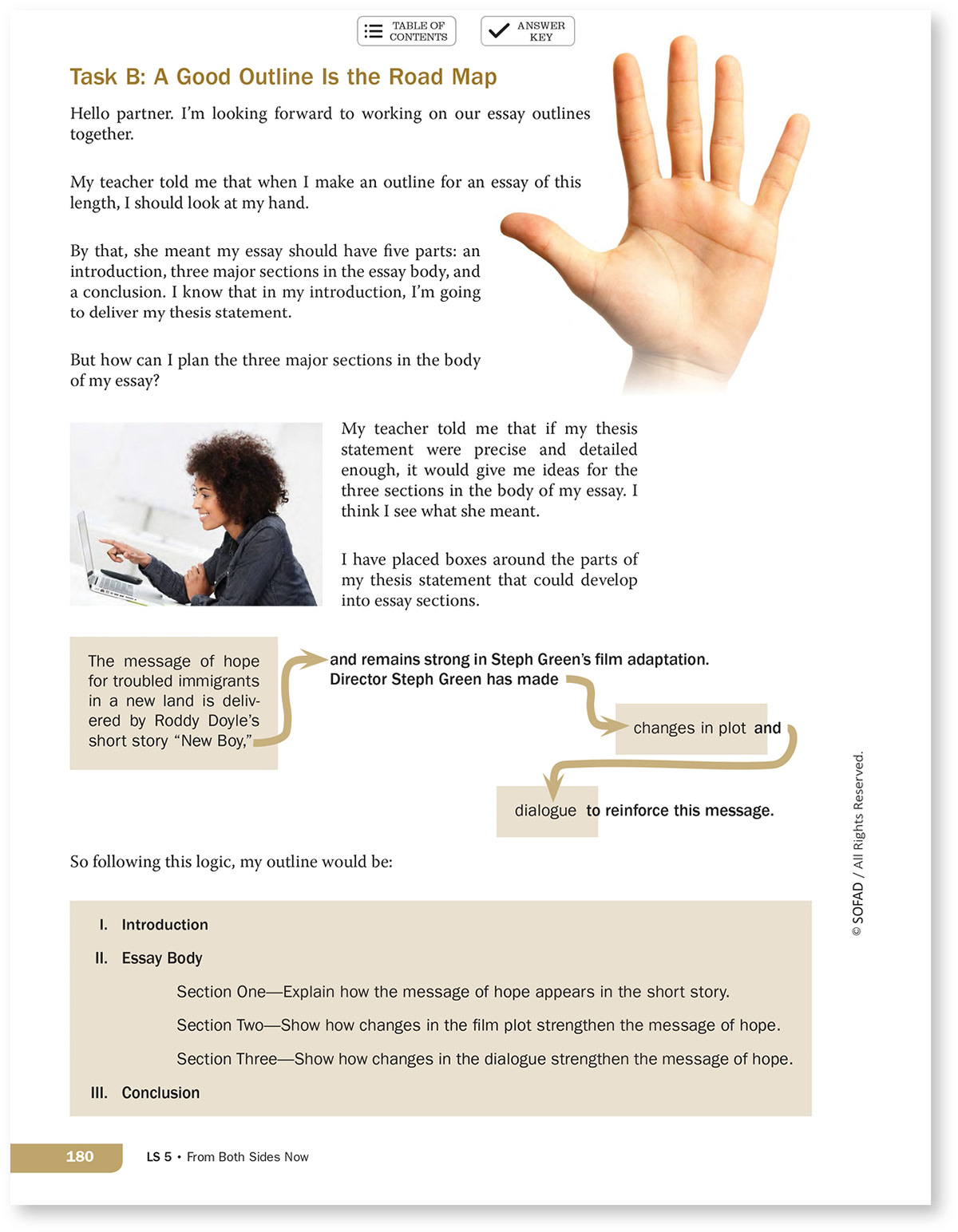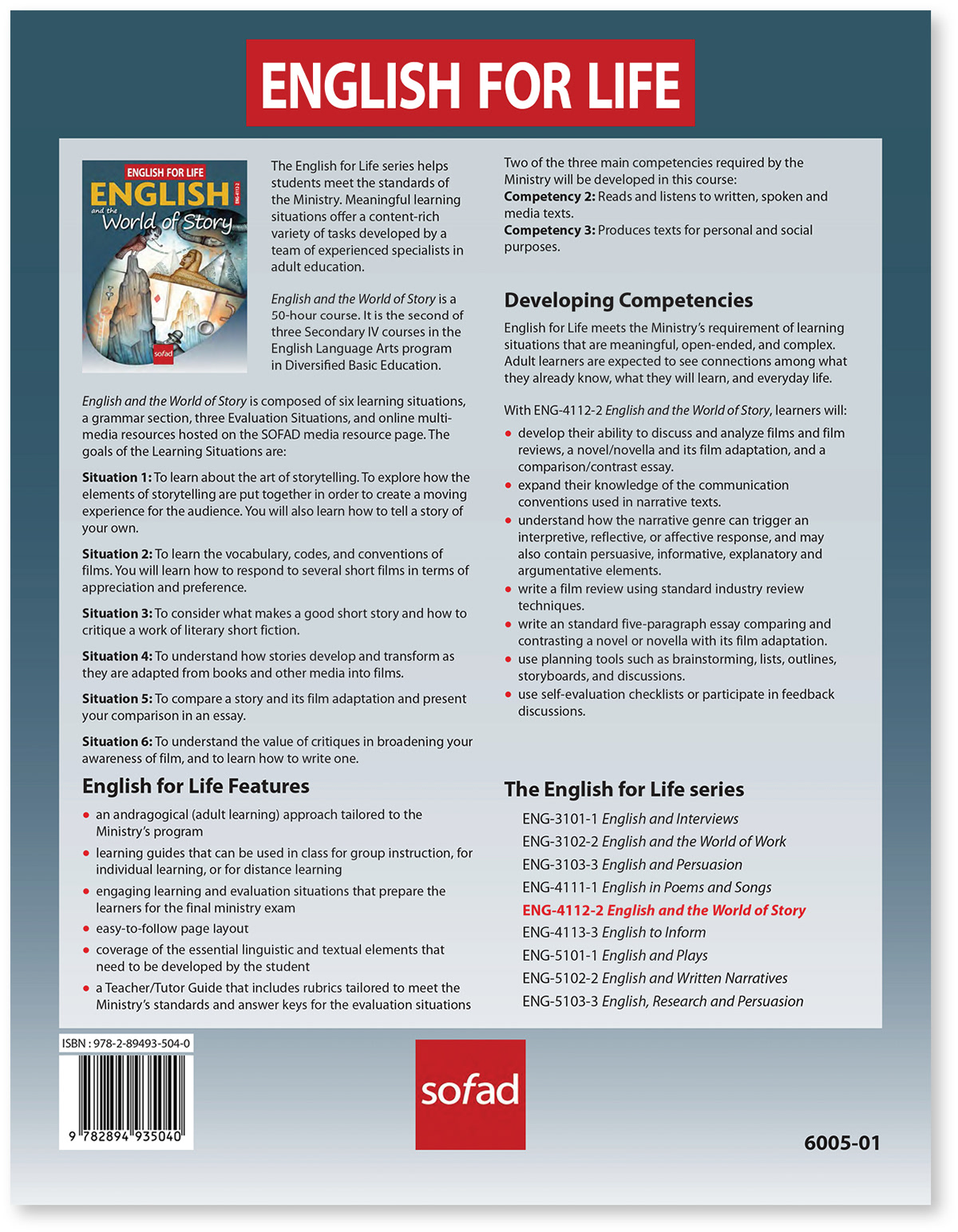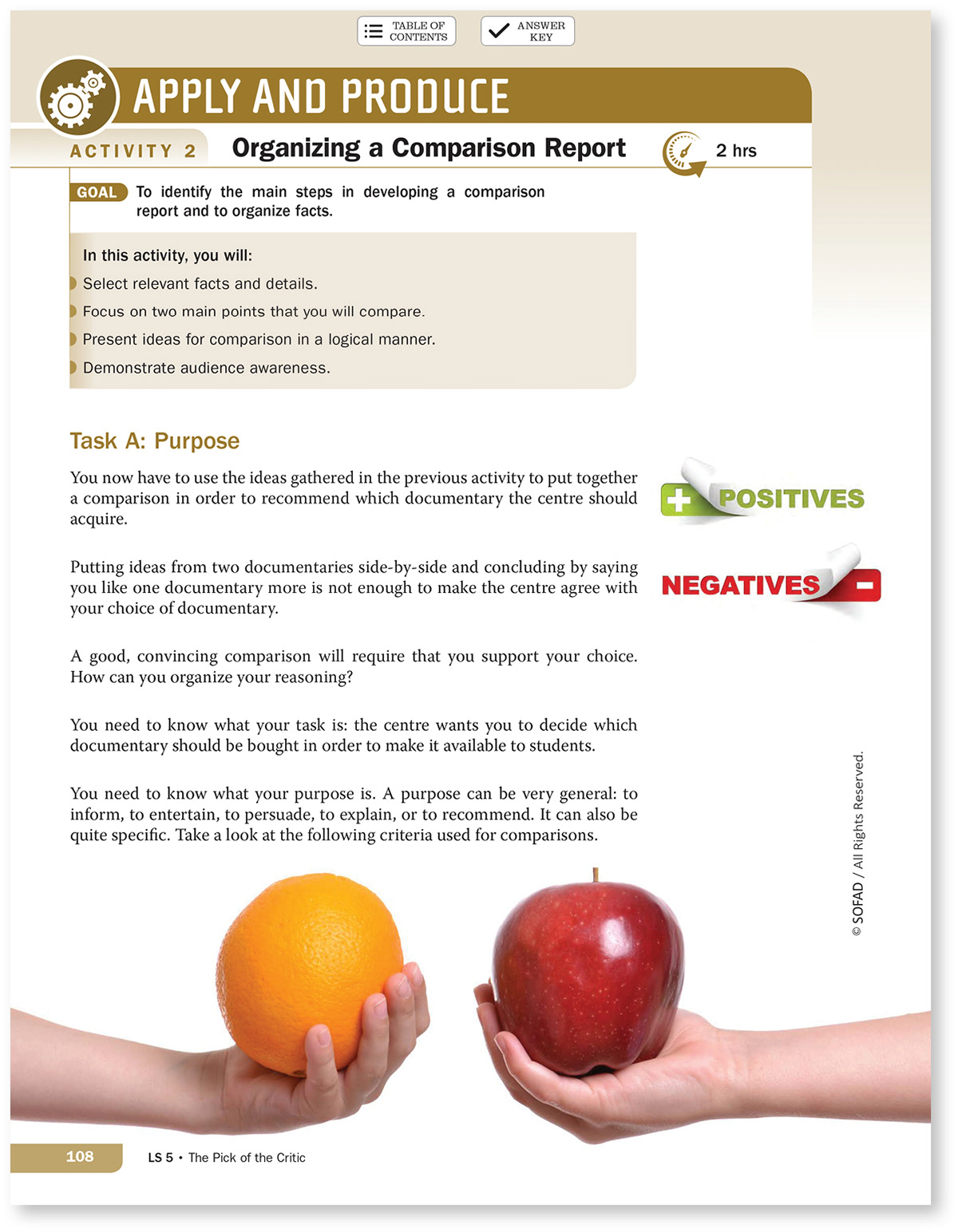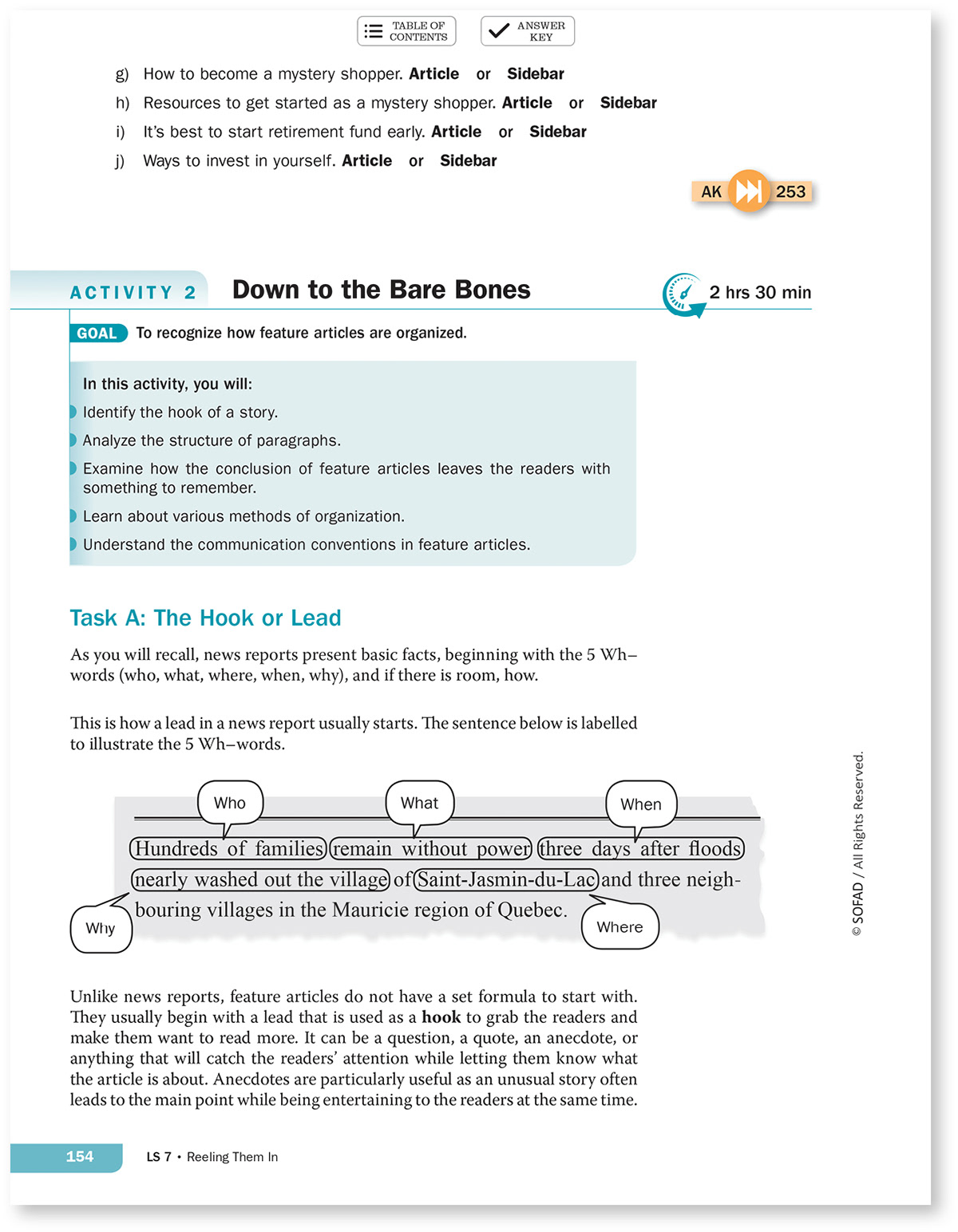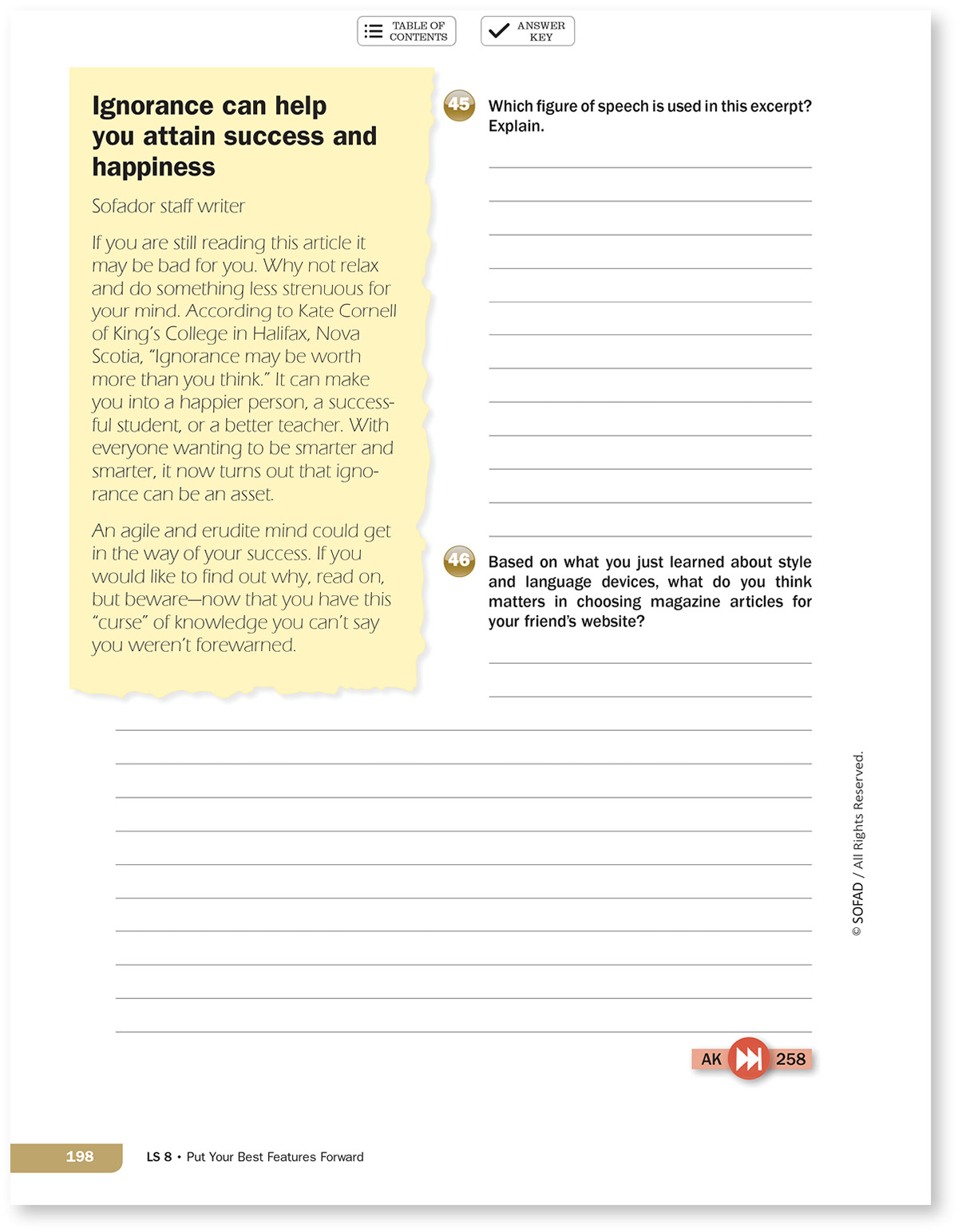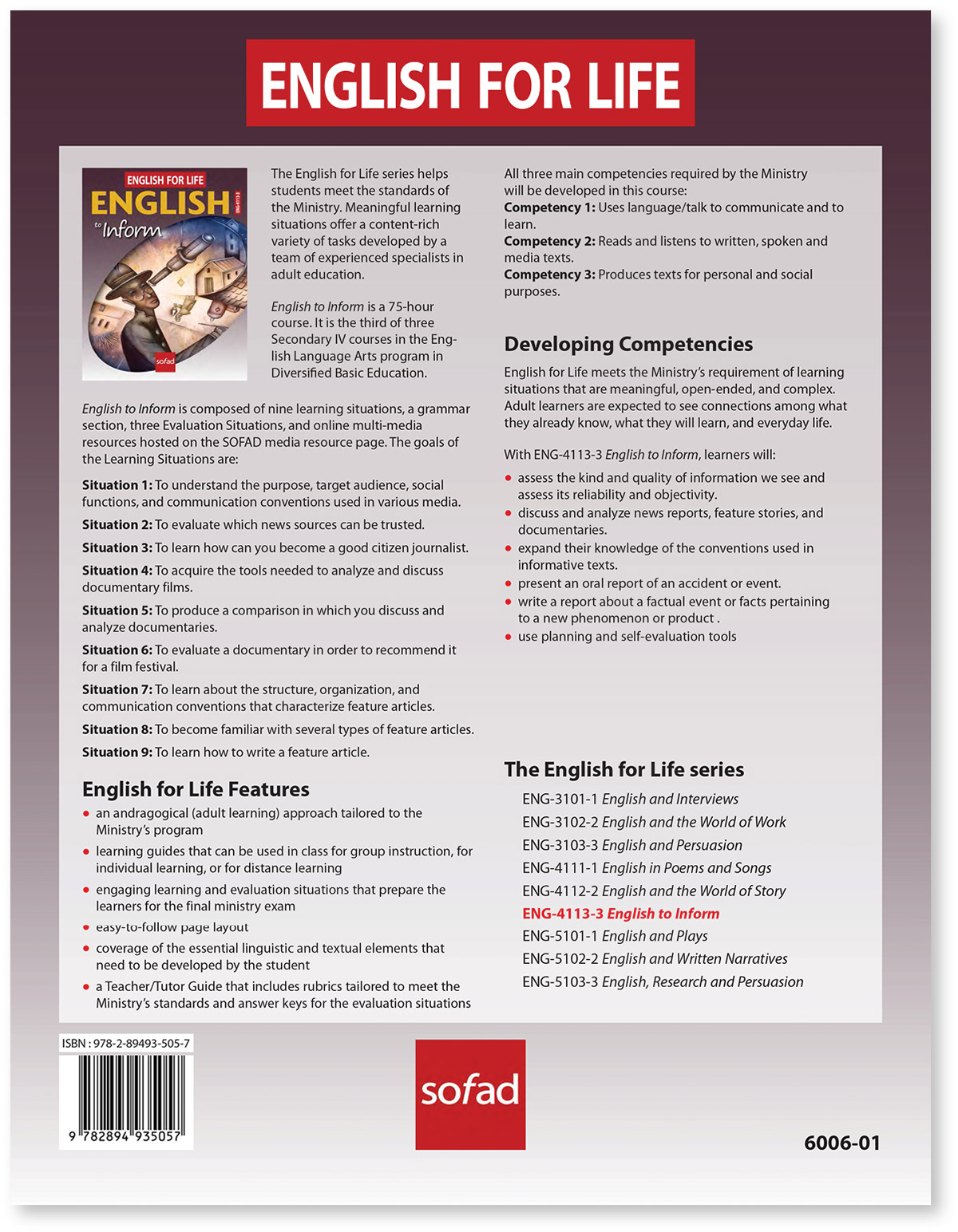 Below are more random pages from other SOFAD workbooks I worked on.