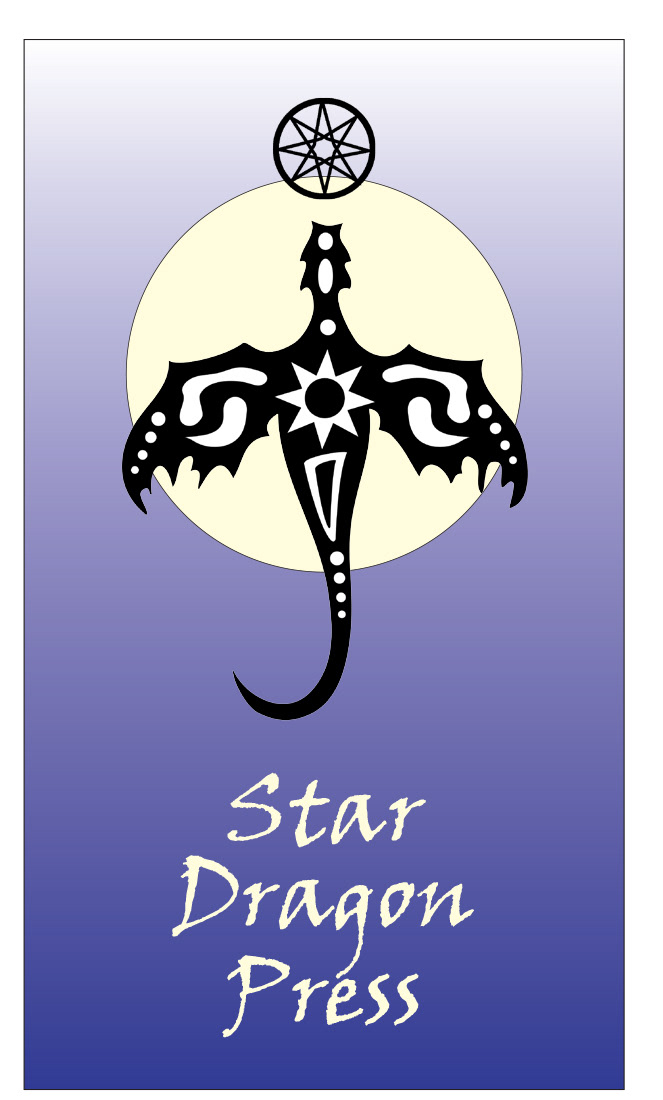 I began working for Star Dragon Press when the director asked me to design the logo. She had made some preliminary sketches, so she knew the direction she wanted to take, but needed a graphic artist to turn the sketches into a final design. I used Illustrator to create the dragon, making certain to keep the hand-illustrated feel.
Parlor Tricks
(below) is the first book in a three-part series. This cover required a number of different options: a wrap-around for print, an ebook version and a thumbnail for online viewing. I used a variety of techniques in Adobe Photoshop and created the illustration in Adobe Illustrator.
"Working with Robin is a joy.  Her combination of talents gives her a unique insight. She brings a visual perspective to her writing and a poetic heart to her designs. The only question is: why haven't you hired her yet?

" 
~ Judie Troyansky - Publisher, Star Dragon Press ~