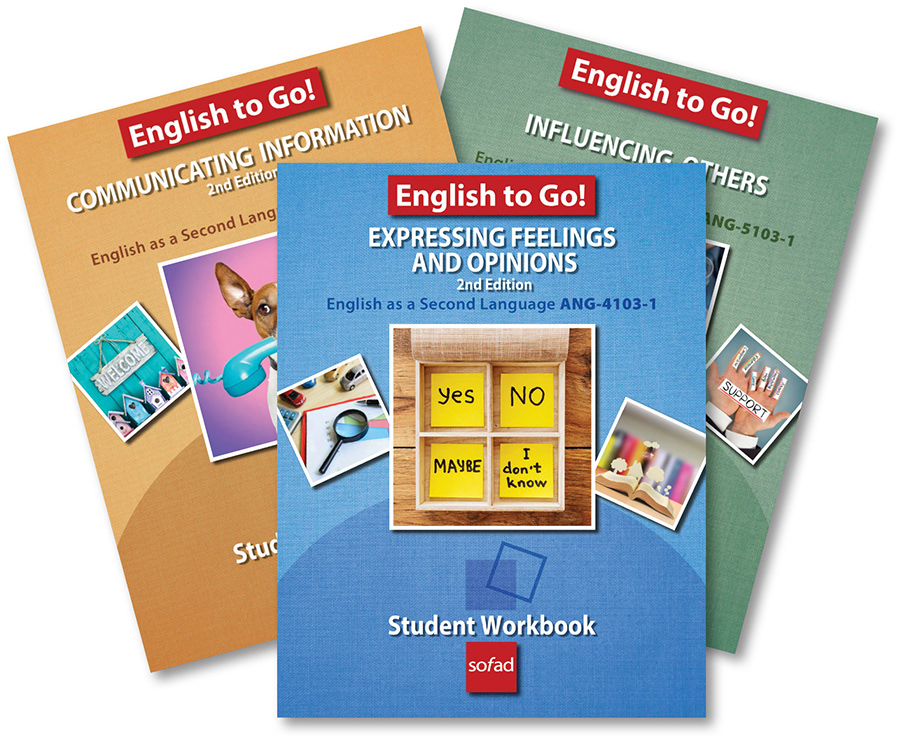 Working with JoAnn Stanton on the

English to Go!

series was great fun. She knew what she wanted and we had many conversations while bringing her vision to life. This project consisted of nine workbooks; three workbooks for each of the three separate levels. Each group needed to stand alone, but still clearly tie in with the other two groups. We worked together to find the right images and ways of visually expressing the content. She gave me lots of room to be creative and lots of space to make artistic decisions. 
"As a project manager in educational publishing, I have had the pleasure and the privilege of working with Robin Patterson for five years on about a dozen productions. She has an efficient, structured approach to document layout and brings a refreshingly creative angle that enhances the aesthetic aspect. She will offer suggestions and strives to maintain the client's vision. She estimates deadlines accurately and respects them. She is professional and has a solid work ethic as well as a fine artistic eye. I recommend her without reservation."
~JoAnn Stanton - Project Manager, English as a Second Language -
Societé de formation à distance des commissions scolaires de Quebec (SOFAD) ~